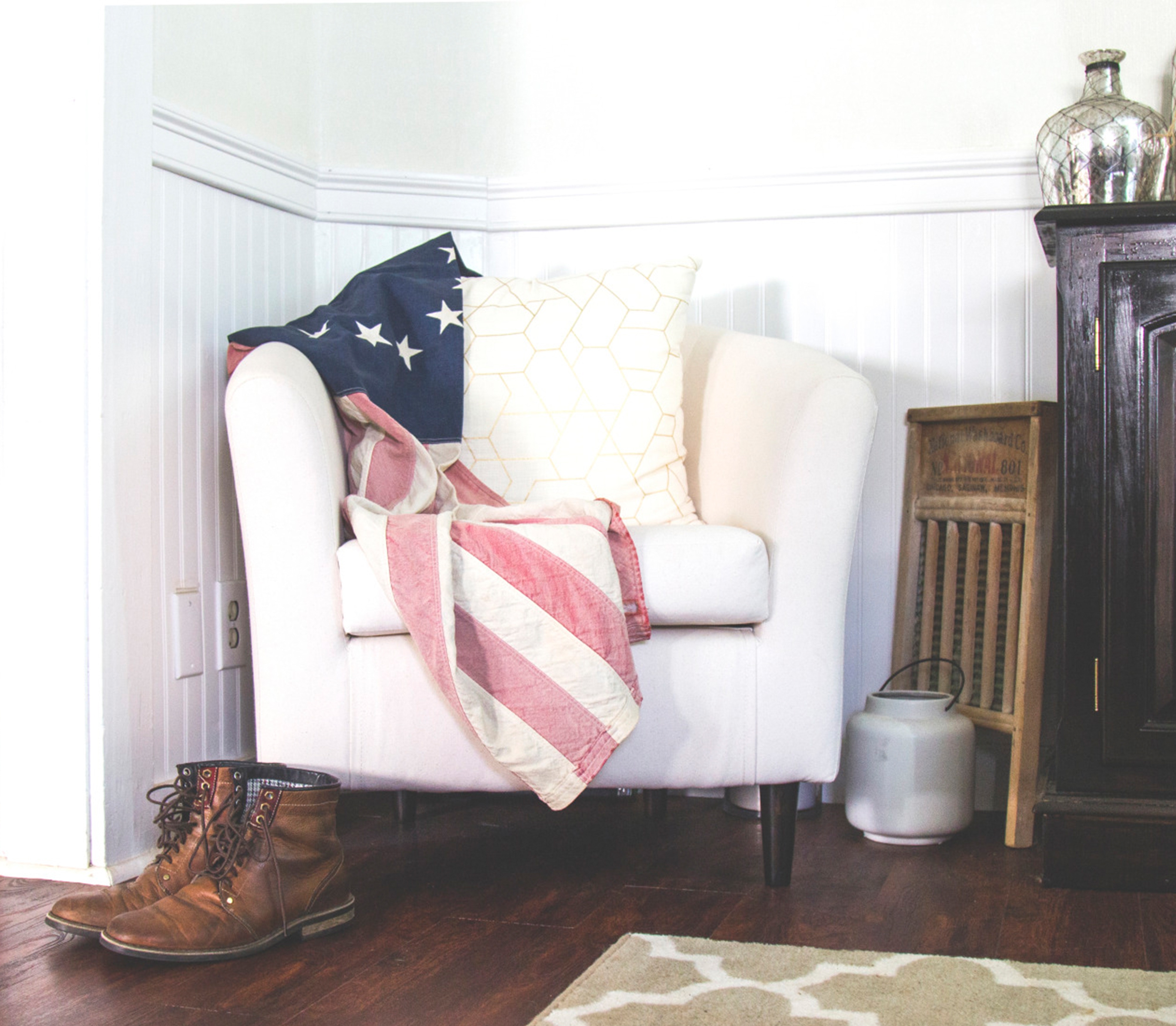 Grand Old Fourth of July Bainbridge Island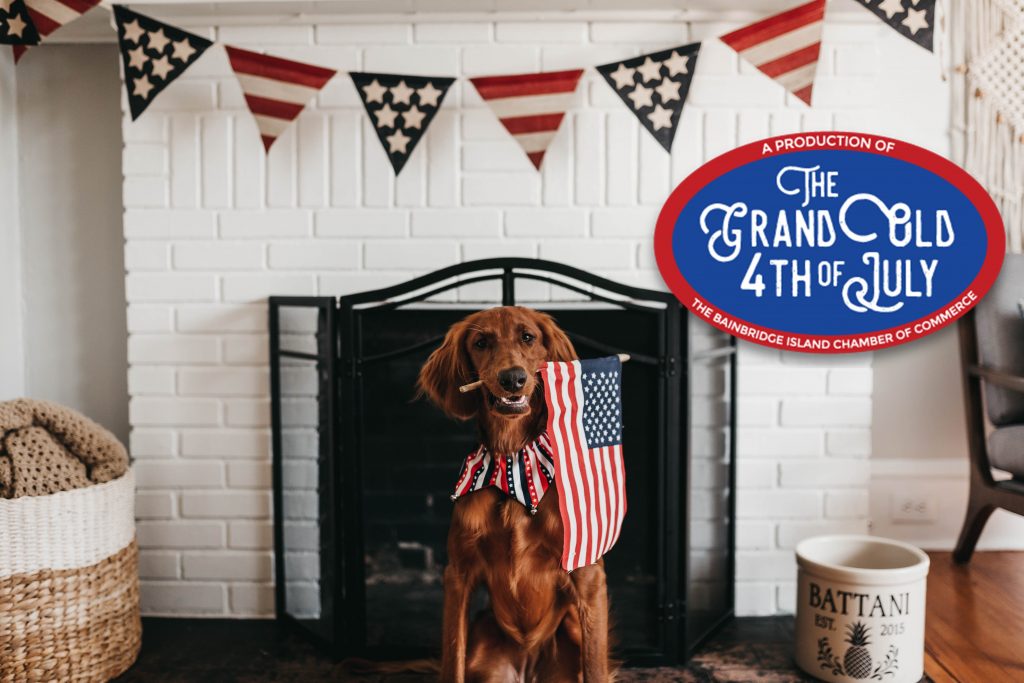 For the 52nd year in a row, Bainbridge Island will celebrate Independence Day with the Grand Old Fourth of July, offering small-town appeal, honoring the nation's birthday in true American style. Festivities include a hometown parade, car show, Kid's Zone, and street fair.
Kicking off the festivities tonight, there is the annual Street Dance featuring live music and a beer and Wine Garden for the big kids.
The Grand Old Fourth Street Fair features more than 100 arts-and-crafts, food, non-profit and information booths. Open from 9 AM to 5 PM, it is located in the heart of downtown Bainbridge in the Town & Country parking lot, on Bjune and Brien streets, and in our newly renovated Waterfront Park.
There is no entrance fee for admission to the event or entertainment stages. There is an entrance fee to participate in the Family Fun Run, for last minute entries in the parade and to participate in the car show. Make sure, however, to bring cash for the pancake breakfast and all the other amazing food, arts and crafts, the beer and wine garden, plus pony rides and fun games in the Kid's Zone!
Happy Fourth of July everyone!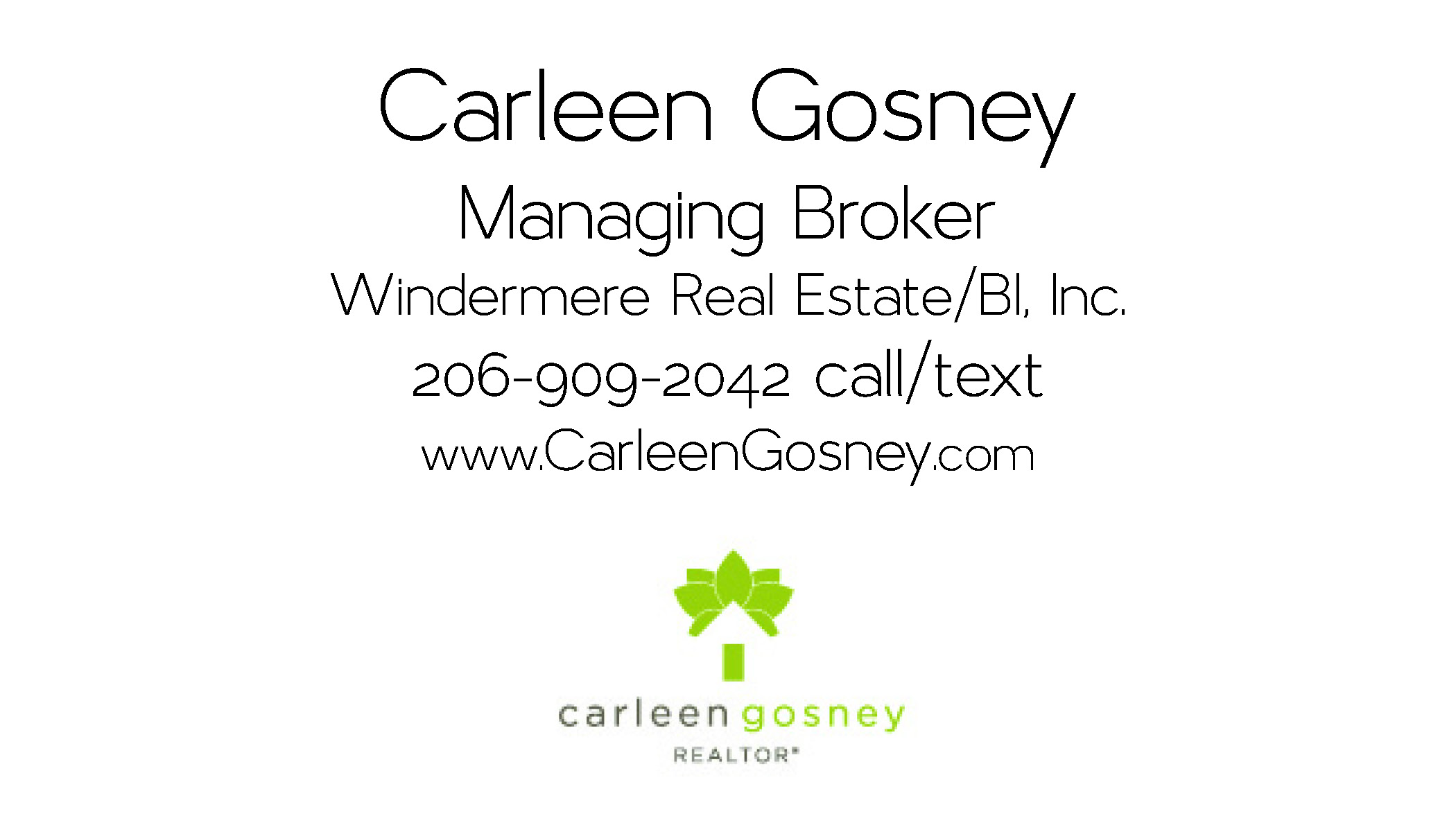 Off the beaten path of bustling Winslow Way, you'll find the charming, micro-neighborhood of the Bainbridge Island Marina District. Stroll along the waterfront to enjoy beautiful, Instagram-worthy shots of Eagle Harbor and the marina. Have coffee at the original Pegusus Coffee House or lunch at the Harbor Public House.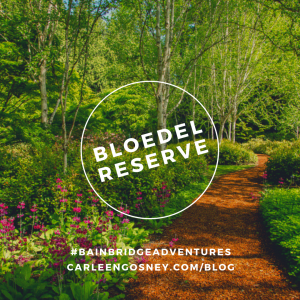 Internationally-recognized for the inspirational beauty of its refined gardens, natural landscapes, and preserved forests, Bloedel also excels in environmental stewardship of its 150 acres. Open year-round, there's something new to discover in every season: ever-changing landscapes, guided walks, expert lectures, summer concerts, special seasonal events, and more.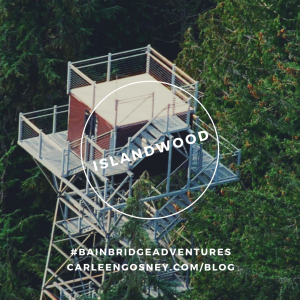 From explorations of our environment to immersive experiences with art, science, and culture, IslandWood hosts dozens of public events and programs each year that bring communities together. Most are free or low-cost. You'll leave our programs with a better understanding of the world around you, your relationship to other people, and the change you can personally create.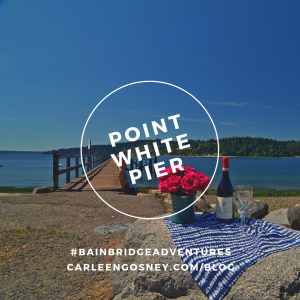 Historic former Mosquito fleet and 100-ft long ferry dock; this .3-acre park is now an ideal spot for fishing, scuba diving, or an afternoon picnic. In 1995, the Kitsap County Board of Commissioners transferred ownership of the Point White Pier to the Bainbridge Island Park & Recreation District.

Fay Bainbridge Park is a 17-acre marine camping park with 1,420 feet of saltwater shoreline on the northeast corner of Bainbridge Island. The park offers sweeping views of Puget Sound, the Cascade Mountains and features sandy beaches. On clear days, Mount Rainier and Mount Baker are visible from a sandy beach.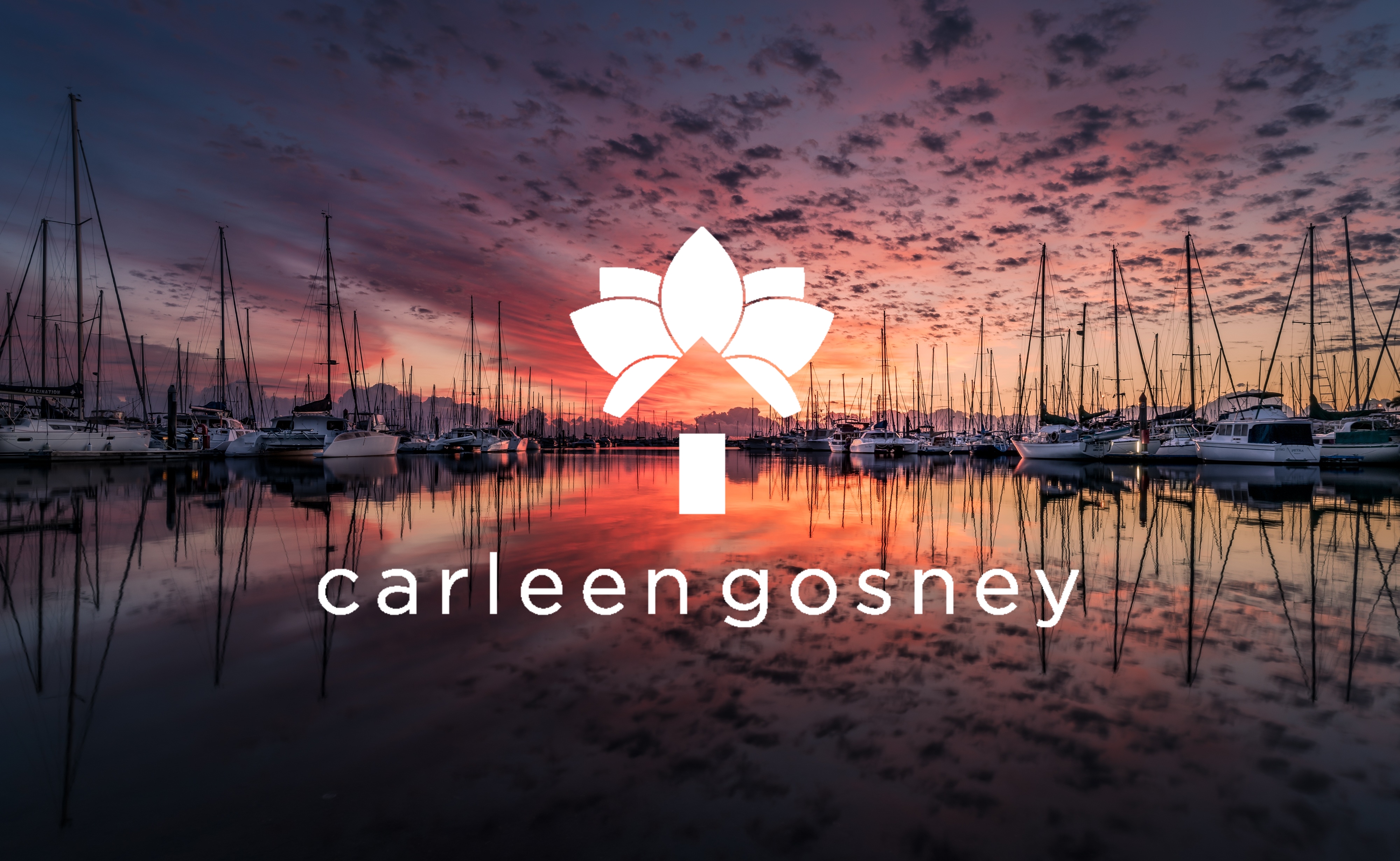 Getting Real
Our real estate market did not perform at the same level in 2018 as it did in 2017. That is not to say we had an unsuccessful market in 2018; nor does it mean we should brace for a difficult market in 2019.
Gaining Perspective
We had a frenzied market throughout 2017, reflective of the Seattle market. Bainbridge activity peaked during the second half of 2017, which flowed into the early months of 2018. The frenzy cooled, as it did in Seattle, and we moved toward a slower pace in the second half of the year. (There were 314 homes and condos sold on Bainbridge between July and December 2017, surpassing the previous high of 290 during that same period in 2015).
When viewed historically, 2018 appears to be much closer to "normal" than 2017. In the context of the larger local and national economies, our real estate market held up very well.
Considering All Factors
Looking at real estate appreciation, 2018 was very successful. The median price for homes and condos climbed almost 8% and in the second half of 2018, we saw an appreciation of almost 5% over the second half of 2017.
Using general statistics only gives us an idea of the movement of the market but not necessarily of any individual home. It does give sellers an inkling of the direction of their homes' values. The rule of thumb says that a home needs to be owned for at least five years to really benefit from a market's movement.
Comparing the median home price sold at the end of 2013 ($527,000) with the same price at the end of 2018 ($908,500), we have seen a 72.4% increase. If you had purchased a home in 2013 and were to put it on the market today – assuming it was properly presented and marketed – you would probably realize a healthy return on your 2013 investment.
When we look at the bigger economic picture, we do not see deep recession signals; merely a shift to a more normal market. Sellers are now competing for buyers, and buyers are more discerning and disciplined in their approach. Pricing, presentation and negotiation – all areas where good agents bring value to the table – are critical for sellers to achieve the best net value from their homes and condominiums.
Condominiums
The condominium market experienced a more dramatic slow-down in the second half of the year. During the first half, 2018's condo sales surpassed 2017's but by the end of the year had fallen behind in total numbers (126 sold in 2017, 109 in 2018). The area of steepest decline was in the $800K-$1M price range (24 sales in 2017 and 10 sales in 2018).
Two new projects, The Roost and Residences at Pleasant Beach, both sold briskly in the second half of 2017 and were completely sold out by the first half of 2018. No new projects came to the market in 2018, so supply might have as much to do with the drop as demand.
As with homes, the median price of condos had a healthy increase of 8.6% over 2017. The forecast for the Bainbridge condominium market is positive. There are two buyer types who are especially drawn to condos: people needing more affordable residences and "downsizers."
In 2018, 42% of the condos sold were priced less than $500K compared to 17 homes sold for less than $500K. At the upper end of the market, downsizers were the driving force in the over $800K sales and inventory was lacking in the second half of 2018.
Land
Land sales in 2018 were down compared to 2017 (31 in 2018 versus 41 in 2017), but the median price increased a whopping 60% ($400K in 2018 versus $250K in 2017). To be fair, some of the slow down in land sales is attributable to the COBI moratorium.
A Forward Focus
The good news is that our regional economic picture is healthy with a positive outlook. The bottom line: the Bainbridge Island real estate market is alive and well.
Bainbridge Island Home Sale 2018



Autumn Temperatures
Checking the Thermometer
Every day, we hear news about the cooling real estate market but it's important to consider all the factors that go into those reports. Our market has chilled slightly from its previously overheated state and has settled into what might be described as a strong normal market. The business section also contains reports of ongoing job growth in the Seattle area, especially in the well-paid tech industries. Concurrently, when Seattle's transportation woes and other urban issues are taken into consideration, the demand for Bainbridge homes, especially for families, will likely continue for the foreseeable future.
Crunching the Numbers
On the whole, most indexes show data that support a steady market in the coming months. If we isolate the third quarter and look at sales, the number of homes sold only dropped 4.4% from 2017 (137 in 2017 and 131 in 2018). In that same period, the median price of homes sold went up from $875K to $912K – a 4.2% increase. If we compare the median price of homes sold during the third quarter, they are up 8.8% from the beginning of the year. Additionally, the Cumulative Days on Market dropped in the third quarter of this year compared to 2017 (44 in 2018 vs. 47 in 2017).
Active and pending inventory numbers are where elements of the cooldown show. Inventory is down in total inventory and active (total minus pending sales), which is contrary to what people are hearing. Pending sales are weaker at 40 compared to 57 at the same time last year. Of all the numbers we examine, this 29.8% drop is what supports the slowdown assessment. However, when reviewing the data, we can conclude that the market is healthy and strong. Maybe not as feverish as last year, but it's still a great time to be selling or buying on Bainbridge Island.
Condominiums and Land
The condominium market has softened compared to 2017, with 73 units sold compared to last year's 89. There seem to be two parts to the condo market: the affordable (less than $500K) and the higher end, which usually includes a good view. The affordable unit sales are up from last year, with 64 sold versus 45 in 2017. The drop in the higher end appears attributable to a lack of supply rather than a softness in the market.
Land is barely lagging behind 2017, with 24 sales year to date compared to 29 in 2017. Buying land with the intention of building is not for the faint of heart these days. Builders are busy while construction prices are still rising. New zoning rules have also added an element of uncertainty and expense.
Taking Everything into Consideration
Multiple offers are less common than last year, and prices have risen but not at the frenzied pace of last year. Our rental market has also calmed down. Our neighbors Kingston and Poulsbo, are also performing well and benefiting from Seattle's growth. Buyers do not seem to be concerned with rising interest rates, which helps to boost confidence. As we enter the fourth quarter, there are many opportunities for both buyers and sellers. Sellers benefit from the lower inventory and the typical slower pace of the end-of-the-year market brings buyers who are serious about making solid offers.
Staying Nimble
Whenever the market shifts, it's wise to ensure your strategies have adapted to it. As we tilt toward normalcy, there will be more competition for buyers that need to be accommodated. Presentation, realistic pricing and sound advice are as important as ever. Skillful real estate brokers prove their value in helping both buyers and sellers match their approaches to the existing market. I am here for you, wherever you are in your real estate journey.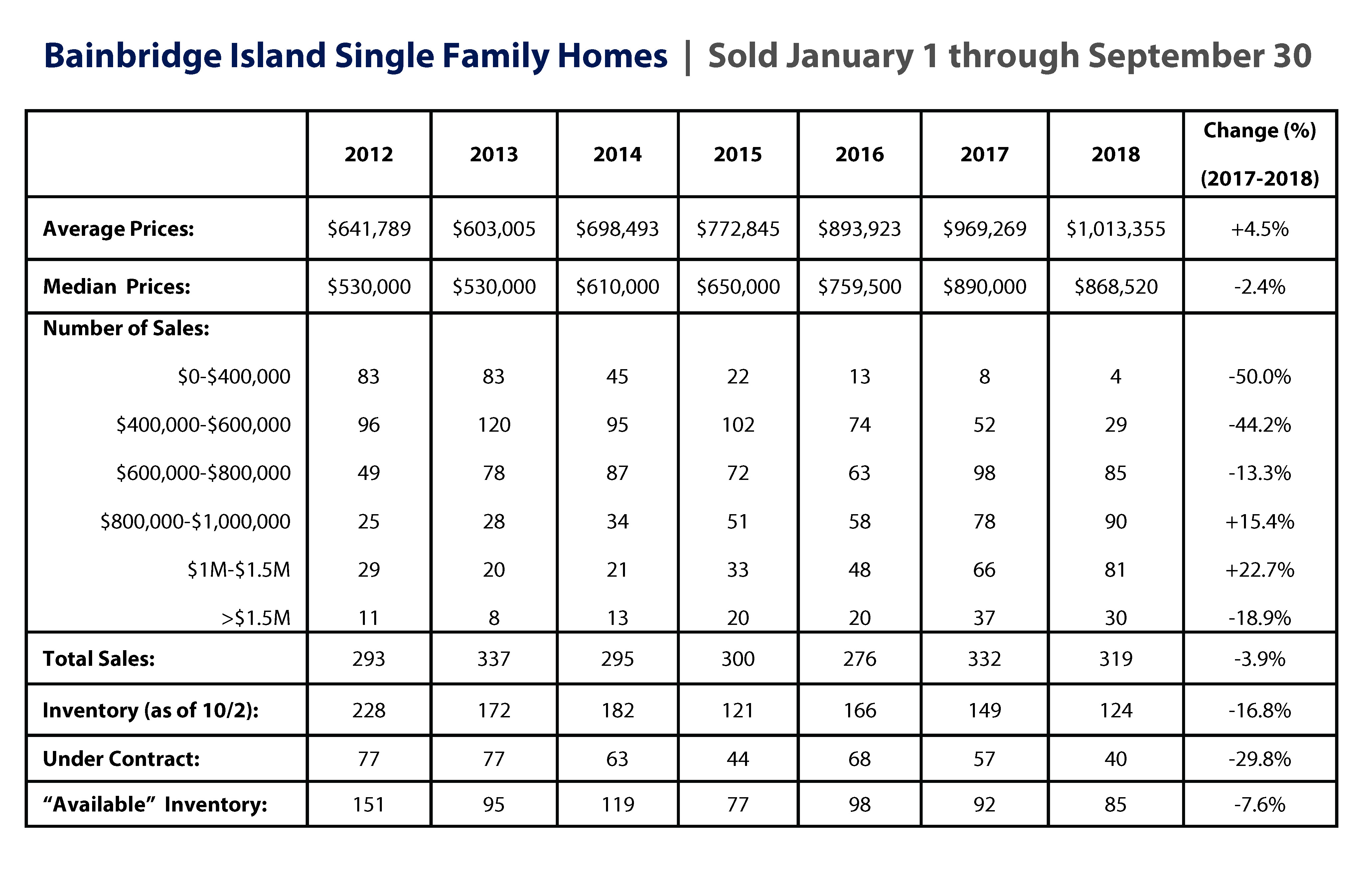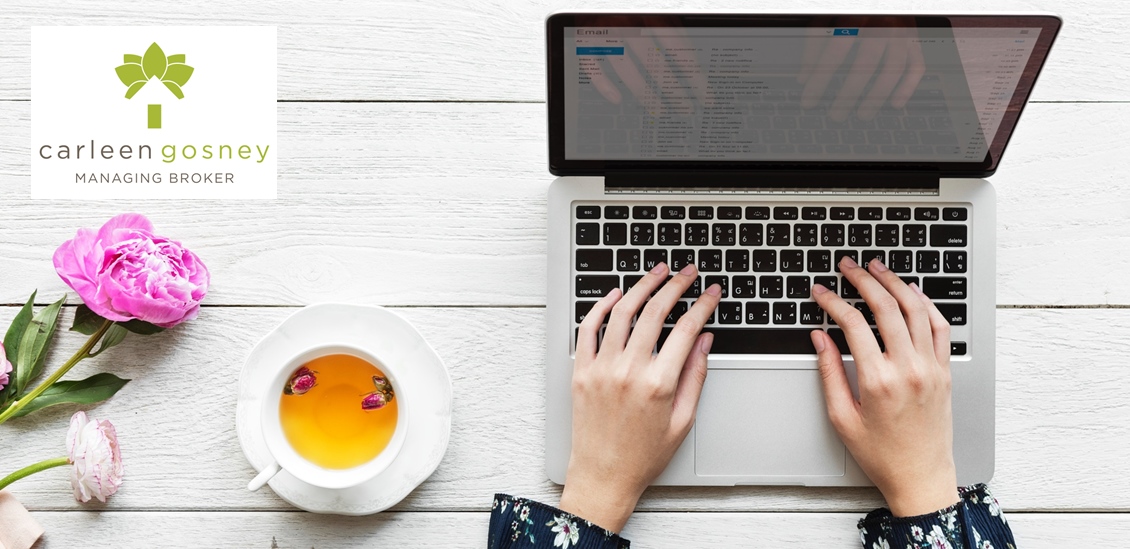 A WARM REAL ESTATE CLIMATE
Summer has come to Bainbridge, and with it our traditional celebratory activities. We had an energetic Third of July street dance, a festive Fourth of July parade, and a successful Rotary Auction that grossed more than $600,000.
When we move our attention to local real estate statistics, everything appears to be equally sunny. Our median price is up 12.5%, home sales over $1,000,000 are up almost 28%, and condominium sales are up 36%! Still, if you talk to the experienced agents, they are detecting a shift. Let's explore all the reasons why.
BUYERS BEHIND THE WHEEL 
We talk all the time about buyers' markets and sellers' markets. But it's really the buyers who drive any market. Even in an ascending sellers' market, buyers (or lack of) create the excess demand over supply.
Bainbridge is blessed with a sophisticated and knowledgeable buyer pool. They are well educated and disciplined. These days, they're also beginning to be more cautious. Maybe that's due to world economics, a possible interest rate hike, or a general assumption that we've been on this run for more than a couple of years and we must be close to the top. You might ask, then, why are our statistics are so positive? There are several factors at work; signs that the market is not as heated as last year and is stabilizing. Here are a few specifics:
Inventory, something we've lacked for a while, is creeping up.
More price reductions and fewer multiple offers, with more buyers saying, "Let's just wait and see what happens."
The number of homes under contract is down 17.3% from last year and hasn't bounced back in the first part of July.
THE BIGGER PICTURE 
We are hearing of a cooling in other markets, both to the east and the west. This is not a cause for great concern, as our market is dynamic, and this sort of shift requires adjustments in strategy rather than extreme actions. Knowledgeable advice will help both buyers and sellers negotiate the changes and still achieve realistic goals.
Speaking of the vitality of the market, statistical charts show vivid changes. In the first half of 2012, 48 homes sold in the 0-$400K price range. By 2014, that number was halved to 24 and has plunged all the way to 4 this year. These homes didn't disappear; they just moved up into another price range. Right now, there is only one home for sale for less than $400,000 on Bainbridge. In 2014, 78 homes sold for less than $600K, while this year that number is only 19. Here is what's happening at the other end of the pricing spectrum: In 2014, only 31 homes sold in the $800K-$1.5M range and this year there were 101 sales in the same price range. So as our market stabilizes, we must acknowledge that it has appreciated dramatically.
A BUSY CONDO SEGMENT 
With 62 sales in the first half of this year, you'd have to go back to 2007 to find a more active January-June period. The median was up 13.6% to $468K; matching the all-time median condominium price set in 2007. The condominium market has lagged the single-family residence market in price recovery from the peaks set in 2007, but the market has shown steady strength in the past year and a half. The condominium market benefits by offering residence on Bainbridge for less than most homes. It's also shown an active upper end as people have downsized; which has been driven by success in the upper end of the house market. This success has happened despite low inventory.
ON LAND 
The median price of land sales for the first six months also finally matched this segment's 2007 peak. In 2007, the median was $406K and in 2018 it was $400K. As with condominiums, it has been a long road back to our previous highs, but they have arrived. The volume of 22 sales exceeded 2007's 18 sales in the first six months but fell shy of 2015's peak of 33 sales through June.
A POSITIVE TILT 
All in all, we are giving our first six months of 2018 a very high grade.  We detect some stabilization and cooling off in the home market, but Windermere is prepared to employ our strategies to guide both buyers and sellers toward their goals – regardless of shifts taking place.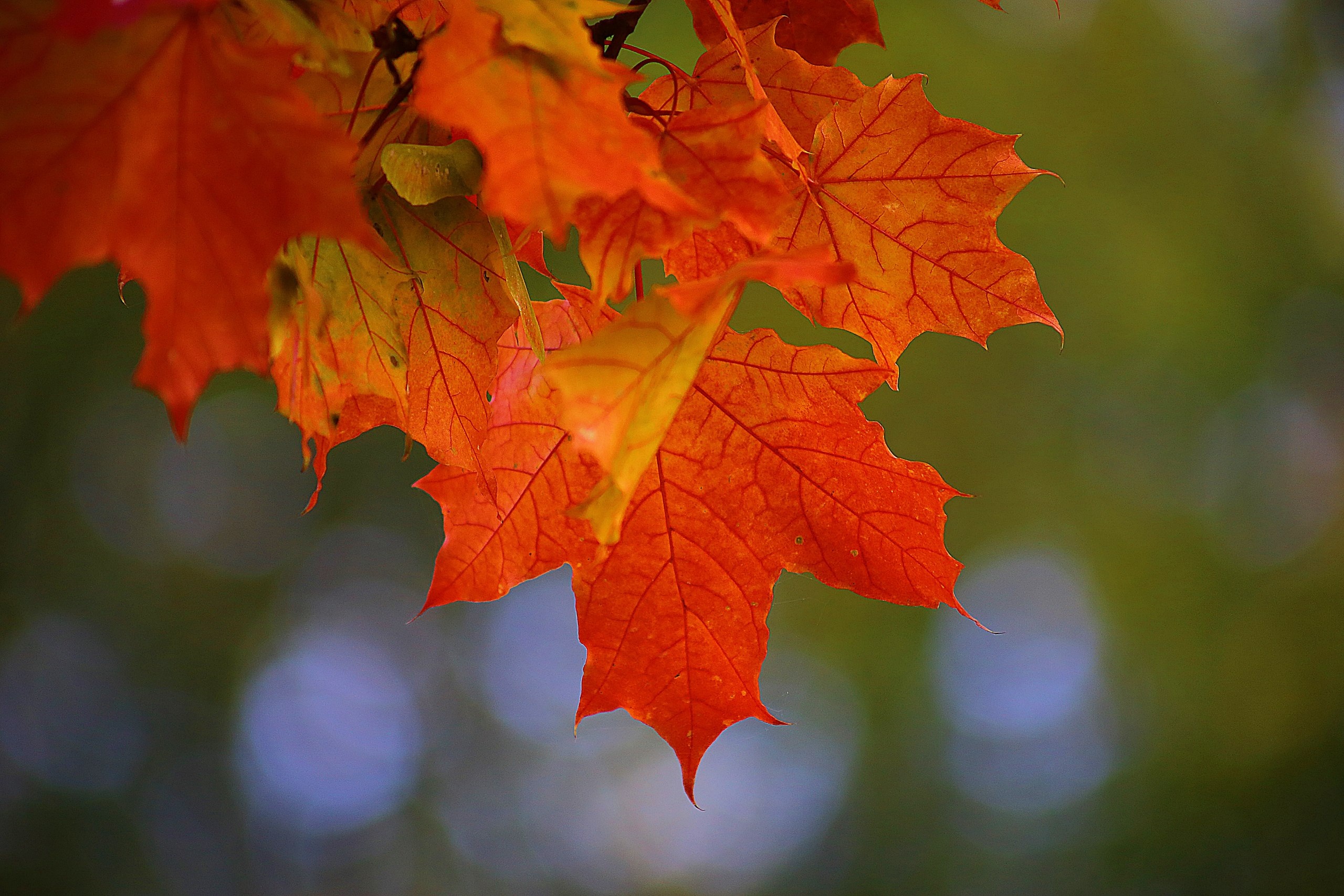 Leaves Fall as The Bainbridge Market Rises
The Big Picture
To paint an accurate portrait of the Bainbridge Island real estate market during this autumn season, it's important to put it in the context of the broader regional economy. Through that lens, things are looking very good. Estimates for September 2016 through September 2017 indicate an employment increase of 76,100 in Washington. According to the U.S. Bureau of Labor Statistics, the private sector added 61,400 jobs while the public sector gained an estimated 14,700 jobs over the year. Windermere Chief Economist Matthew Gardner backs that up in his Third Quarter Report, writing, "I maintain my belief that the Washington State economy will continue to outperform that of the U.S. Given such a strong expansion, we should also expect solid income growth across Western Washington."
The Seattle job market continues to be a huge draw for people moving here from across the country and around the world. As the number of residents in the Puget Sound area rises, Bainbridge Island has been and continues to be a viable and attractive residential option. The desirable amenities are obvious: from the rural feel to the vibrant community to the relative ease of a 35-minute commute by ferry versus an hour and a half by vehicle in the Seattle Metro area – just to name a few.
Another factor that affects our market is Buyer fatigue. We're seeing an increase in Bainbridge Island buyers who are fed up after multiple failed attempts to purchase in Seattle, where real estate market is extremely competitive, and choosing to look in our direction for alternatives. This very real and frequent market dynamic contributes to the health of our local market.
A Positive Price Report
The third quarter of 2017 saw continued upward pressure on prices. As the chart on page two shows, we saw near double-digit price gains in terms of average and median sales prices over the same period last year. This resulted in a dramatic increase in sales activity in the high-end market with a 34% increase in sales between $1 to $1.5 million and a whopping 85% increase in sales over $1.5 million. Having to list sales that exceed $1.5 million in a separate category is solid evidence of our changing market.
Our price growth has been consistent over the last several years. The strong population and employment numbers mentioned above help to move the market, but low inventory continues to limit Buyers' choices. A nominal but consistent decrease from the third quarter of 2016 inventory of 98 homes on the market to the 2017 third quarter inventory of 92, suggests a continued upward price movement is inevitable.
Managing Expectations
In a transitioning market, we need to look at data from every angle. Given the positive signs summarized here, Sellers should not assume that they can sell their homes in a matter of days, without regard to condition and elevated prices. This is clearly a Sellers' market, as 2.4 months of limited inventory would suggest but realistic expectations are critical. While there are multiple-offer scenarios, those have become less prevalent over the course of the year. Instead, we have experienced more price reductions as aggressively high pricing will not draw Buyers or even, perhaps, pass appraisals. It's important to remember that every house, every neighborhood and every transaction has its own distinct characteristics. A Realtor is essential for navigating the latest market conditions and getting the highest and best price for your home.
Finishing Strong
Traditionally, real estate activity tends to slow down in the fourth quarter, but this year has been quite different. In October, our office has nearly doubled the number of sales compared to this time last year. Open house activity has been robust, indicating an energized pool of Buyers just waiting for that perfect home to come along. If these trends continue, we could be in for a very exciting close to an already strong year. Here's to a healthy and hearty season in all corners of our wonderful Island community.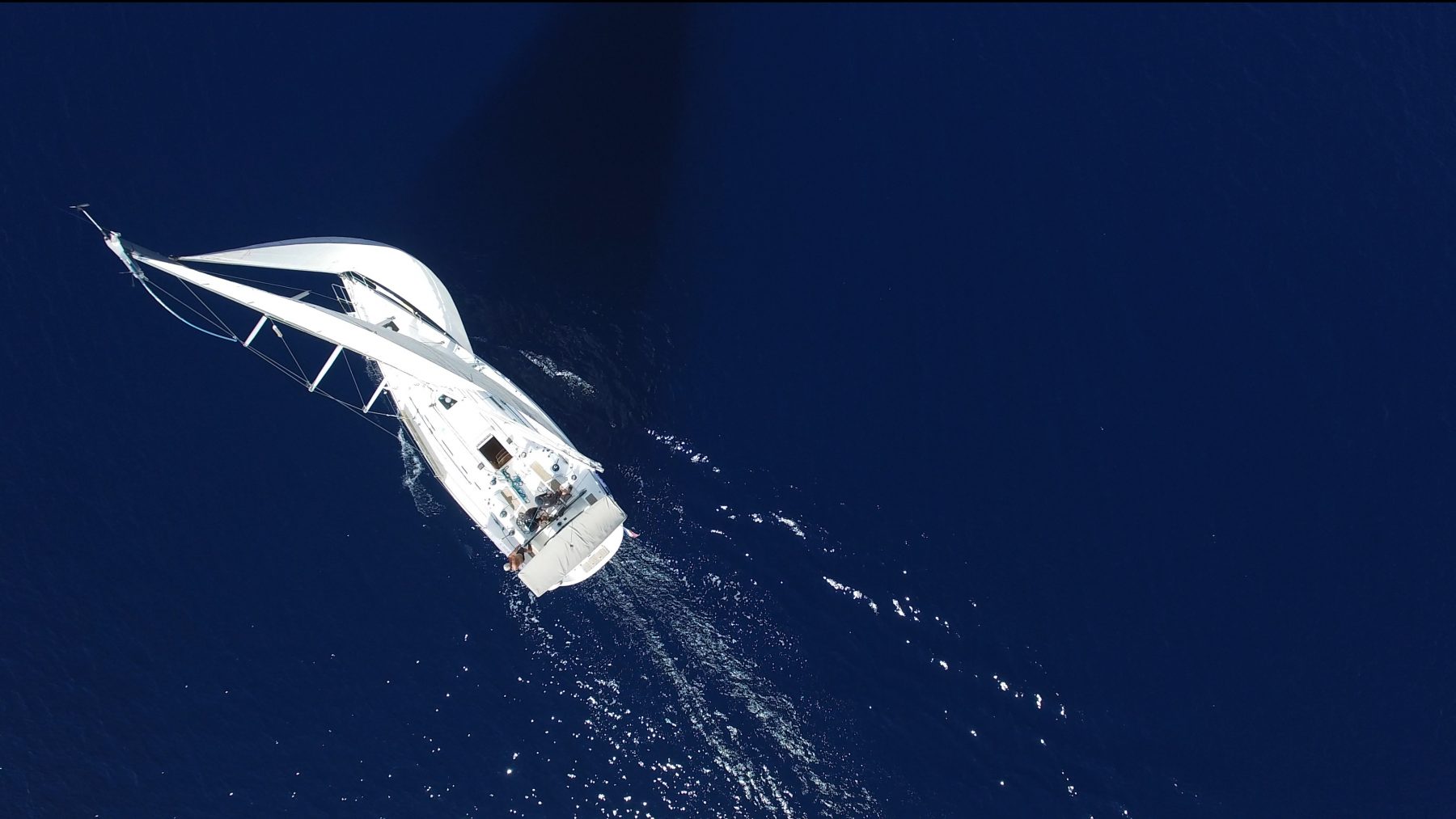 A Bustling Springtime 
The first quarter of 2017 didn't start slowly, it sure felt like it did. The second quarter was a different story. We were flat-out busy between April and June. There were 141 home sales on Bainbridge during Q2, which was a 31.8% increase over last year and a 306.5% increase over 2009. The only second quarter to get even close in the past decade was 2013, when 125 homes sold.
The Mechanics of Price 
A curious piece of data accompanies all these sales: the median price of homes sold in the first half of 2017 increased only 3.6% over the comparable period last year. That is the slowest growth of prices since 2012-2013 (when it went down). Here's why this is significant: although there is healthy demand, buyers are showing restraint and patience. Presentation, pricing and negotiating skills still prevail. You cannot just take a house in any condition, throw a price at it and expect success. This is one of the factors that differentiate Bainbridge from the Seattle market. The flip side is that a major source of new buyers on Bainbridge are frustrated Seattle buyers who are tired of dealing with the city's growth and market conditions. Our office was involved in 96 Bainbridge transactions during the first six months of this year, 30 of which (or 31.3%) involved Seattle and Eastside buyers. When we expand the circle, we see that out-of-state and Seattle buyers accounted for 51% of our transaction in the first six months.
Condominiums and Land 
Our condominium marketplace has had a booming first half of the year. Sales climbed from 38 in 2016 to 50 in 2017 and the median price rose from $404,500 to $499,250, finally surpassing 2007's previous record of $468,000.  It took a decade for these numbers to return, and we're happy to welcome them back.
Land is now the only remaining soft spot in our market. Sales were down 39% from last year but median prices rose 14%. We attribute this mostly to no new large parcel sales and the possibility that people are intimidated by the new construction process. The planning and designing phase of a new project is exciting, but then comes permitting, the search for contractors and all the costs. With quite a bit of new construction coming on line, people seem to be waiting to see what someone else has built.
A Construction Zone 
There is quite a bit of new construction on Bainbridge, which means the development topic is getting a lot of attention among locals. Bainbridge Island is such a great place to live, that the pressure to grow comes naturally. History tells us that restricting growth will push up prices and eventually affect the market's diversity. However, growth is a concern to existing residents who fear it will spoil what makes the community desirable in the first place. The community stance has been to try to limit development to specific pockets of the island as a way of preserving rural character in general. When we map the major new construction projects, we see that this goal has largely been met:
Winslow:  The Grow Community, Wyatt Way, Weaver, Bainbridge Landing, Finch, Freestone Landmark (Wing Point), Freestone Ferryview (Wing Point)
Lynwood Center:  The Roost, Pleasant Beach
Rolling Bay:  Sunrise Square
These projects are within designated growth areas, with the exception of the project going in at Torvanger/Sunrise Drive; a 10-home project being built on a 12-acre parcel.
Favorable Conditions 
How long will this pressurized market last? Anyone who experienced the 2007 market, which was also quite active just before it changed dramatically, is reluctant to make long-term predictions. However, there are some key differences between 2017 and 2007. Today, the lending and banking environments are far healthier. Also, job growth is the primary fuel of real estate growth. And our local economy is far stronger now than then. Windermere Chief Economist Matthew Gardner had this to say about regional job growth in his Q1 2017 report:
"Washington State continues to add jobs at a steady rate. (We) continue to see unemployment fall and I anticipate that we will see this rate drop further as we move through the year. In all, the economy continues to perform at or above average levels and 2017 will be another growth year."
Ever the Rock 
Growth and new construction, but there is diversity in the construction; family homes, homes ideal for downsizers, and homes close to services. Driving around the island, you'll find most of it untouched by new developments. We also have the best parks, hikes, beaches, bays and communities in Puget Sound. Our region's star is still rising as a great place to live and work and we are one of the premier neighborhoods in it. Growth pressure will continue; it's up to all of us to work together to address it in ways that honor the past, present and future of this great place.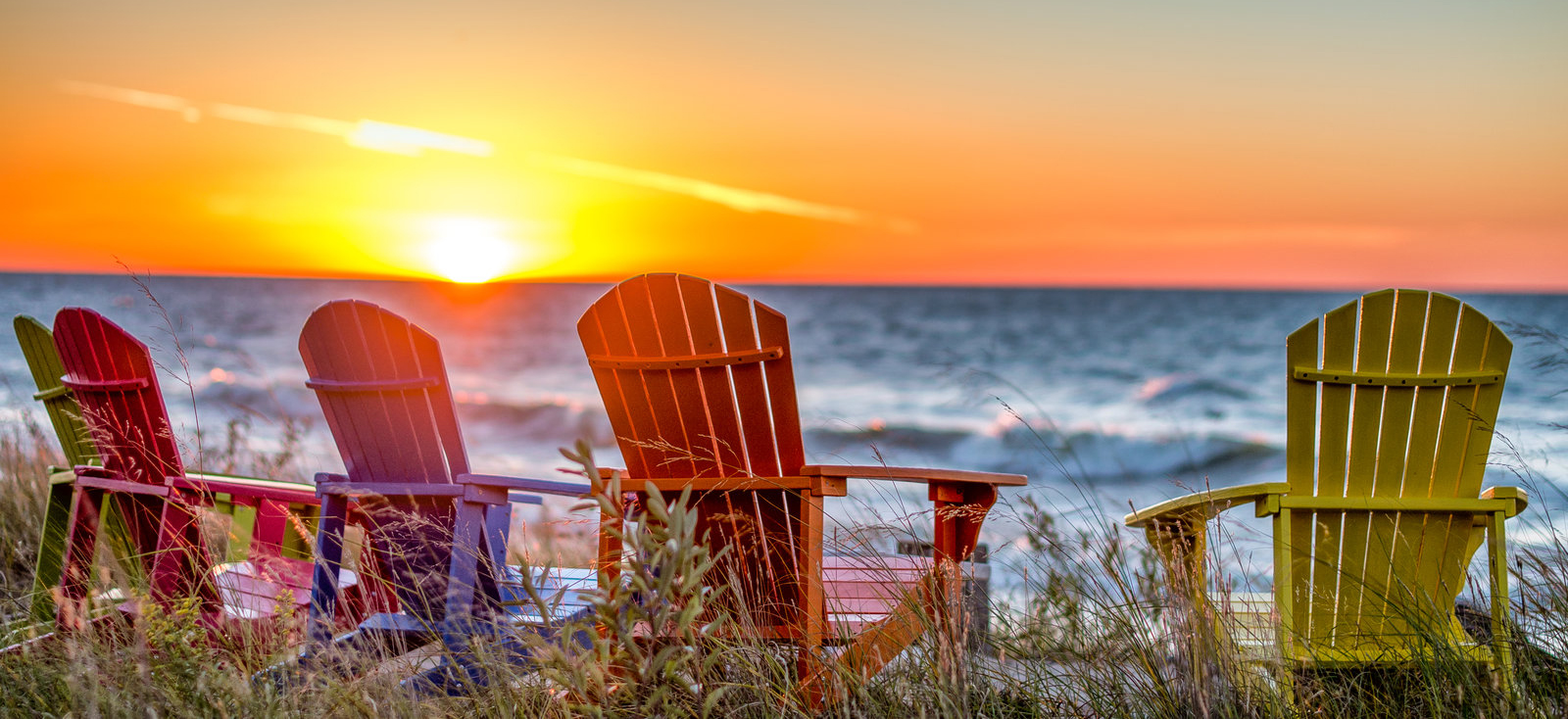 Winter Dormancy
In many ways, the first quarter of 2017 reflected the past two years of the Bainbridge Island real estate market and the markets of most of the neighborhoods around us. Seasonably low inventories limit buyers' choices early in every year. Meanwhile, inclement weather tends to dampen the enthusiasm of sellers getting homes ready as well as buyers who would rather stay in than venture out to look at properties. Finally, there's a perception that the market doesn't really "begin" until spring. These factors all conspire year after year to make the first quarter the quietest.
A Snapshot of Activity
Looking back to 2016, there were 72 residential transactions in the first quarter, compared to 129 in the second quarter, 156 in the third and even 117 in the fourth (also perceived as a slow quarter). So we were prepared for the "slow time" this year. We hoped for more inventory because we knew there was demand. As it turned out, in spite of the weather, we got a little bit of what we wanted. We had 83 residential home and condominium sales in the first quarter of 2017, up 15% from last year's 72. It should not be a surprise that our active inventory was up 29% from last year when measured on February 2nd. In a sellers' market, inventory is the fuel that pushes the machine (as opposed to buyers being the fuel in a market they control). But there's a footnote to these numbers: the condominium market had 27 sales – the best first quarter we've had since 2007 – and condominium sales were up 68.8% over last year's first quarter figures. If we set aside the increase in condominium sales, our first quarter sales were essentially flat.
Price Considerations
As home prices continue to rise, condominiums are becoming an important option for people who are being priced out of single family homes and those who are downsizing. In the first quarter, there were 13 homes sold for less than $600,000; there were 14 condominiums sold in the same price range. The median price of condominiums was $517,000 and of homes was $755,000. Condominiums represented 37.5% of the residences sold in the first quarter, compared to 22% last year. This is also not lost on developers, which is evident when you look at the new construction both underway and in the pipeline, where condominium products are strongly represented.
Perception versus Reality
The media has painted a pretty rosy picture of our market for sellers: just put up a for-sale sign, set any price you want and wait for multiple offers to roll in! In reality, while a strong market can make it easier to sell a home, there are certain goals that need to be in a seller's mind regardless of the market.
The first is to sell the home within an acceptable time frame. On the following chart, you'll see the "active" inventory is higher than it's been since 2013. Also, even if you have an interested buyer, it doesn't mean that buyer will end up purchasing the home. This quarter, there were 16 "failed sales" or homes that fell out of contract, down from 37 last year. Sales fail for all sorts of reasons: buyer's remorse, which can come from price; realization of property condition; and reality checks are the most common. Getting the home sold in an acceptable timeframe is important to most sellers. In this past quarter, the average days on market was 71. Some homes sell right away, but they are usually the exception.
The second goal is to maximize the net yield to the seller. Condition, disclosures and presentation all affect buyer perception and price consideration. Buyers are smarter than ever and they are conducting their own market research with their Realtors. Buyers need inventory to choose from. They will not buy home at any price, and their price ceilings are dictated by their perception of value. There are some multiple offers, but only 29% of homes sold in the first quarter went for over asking price (which may be fewer than some people would think) and the percentage of the overage was a scant 3%. The boom of 2007 was not that long ago and most buyers (and their agents) clearly remember the risks of overpaying.
Closing Thoughts
We are in a sellers' market with multiple offers and prices are rising but our market is smaller, less active and has a smaller buyer pool than Seattle. To gain maximum benefit from this market, sellers should keep this in mind. It's important to consider the buyer's perspective, where there is another labyrinth to negotiate. About 40% of Bainbridge sellers end up on the other side of the table when they later become Bainbridge buyers, so they eventually experience the flip side of our market. Working with an experienced professional will help you achieve the best result and understand the many nuances, of the Bainbridge real estate market. So let's dive together into this busy season. It's going to be an exciting ride.
Bainbridge Island Single Family Homes Sold January 1 through March 31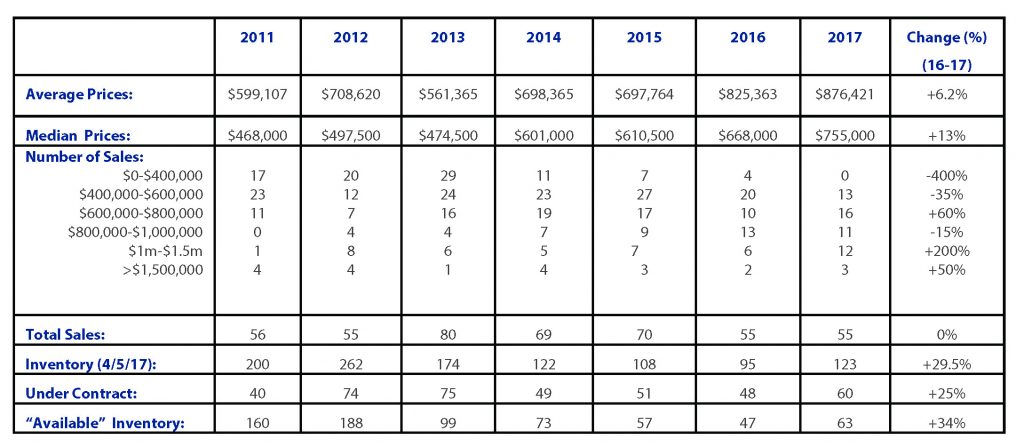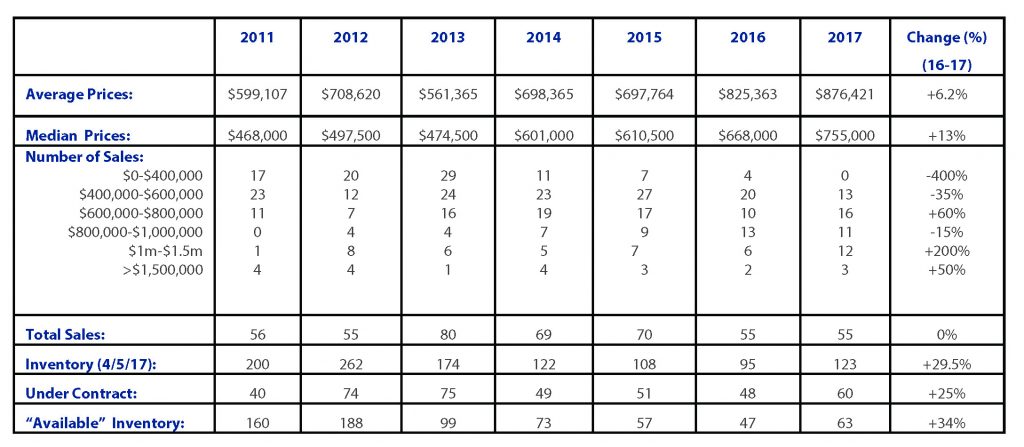 Come see this delightful, magical home in secluded, natural setting with an open layout with French doors from living/dining room to new deck and patio space that overlook the serene forest.
Open Sunday May 22nd from 1pm to 4pm
For more information on this home, click HERE