The yearning to move lives in the spirit of many homeowners, but that desire for something new is often at odds with what feels feasible. That sense of newness needn't come from a dramatic uprooting, however. The great part about having a home of your own is you can make improvements and give your home a chance to evolve over time. You just need to help your home live up to its potential!  Here are a few ideas too help you get started. to help you make the most of your home.
Find your home's purpose. Each home is as unique as its owners, so in order to fully utilize your home, consider how you view your home's purpose. Some people like to entertain, others find it a calm space in the frenzy of daily life; some nurture their families and others nurture their creativity. Your home's purpose can be any combination of these and more, but it helps to consider the function of your space to ultimately find its purpose.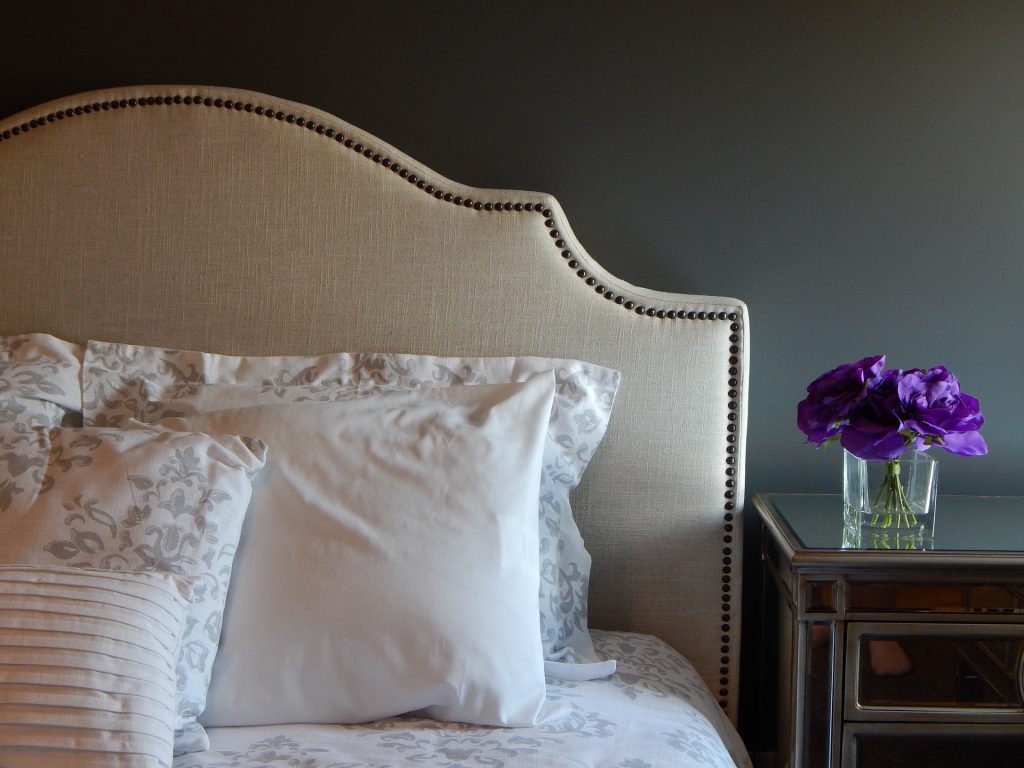 Assemble a list. A list always helps me figure out where to start or prioritize what is the most important project. Think about what you want to change in your home, inspirations, and preferences.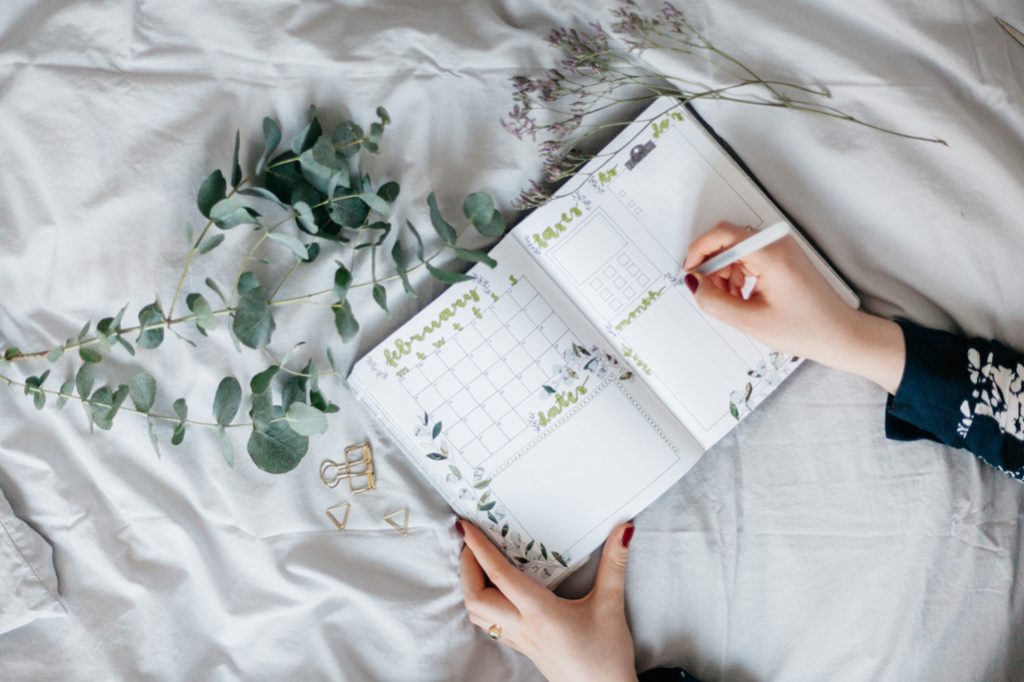 Make an "inspiration board". An "inspiration board" is a great way to visualize your home's decor. You can create a board online with a tool like Pinterest to organize ideas you love, or you can do it the old-fashioned way with a board, magazine cutouts, color swatches, and fabric samples. Doing this will allow you to see all the elements you like in one place so that you can then tie it all together into a room you love.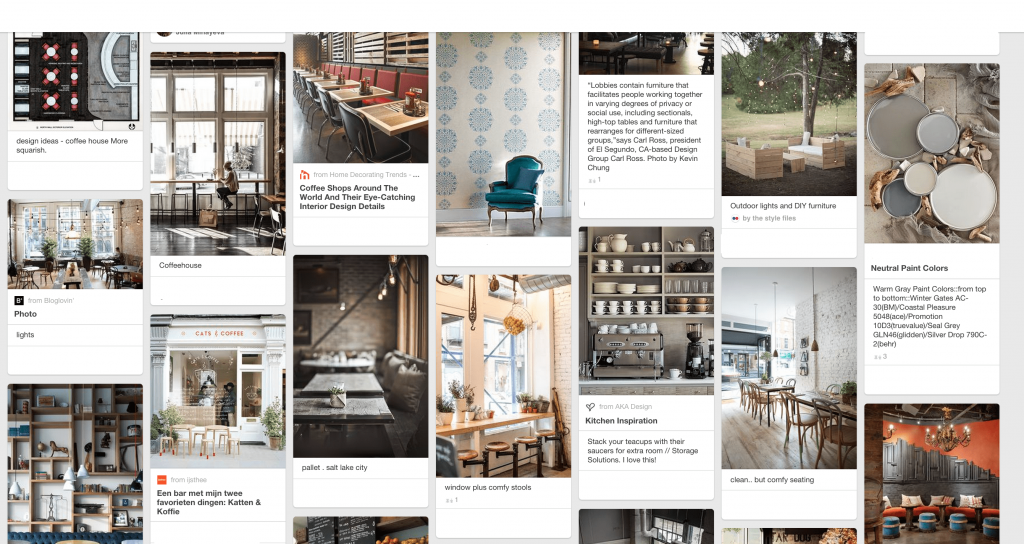 Start with something small, like a bookshelf. There are numerous ways to arrange a bookshelf to be an element of design – rather just a place to store things.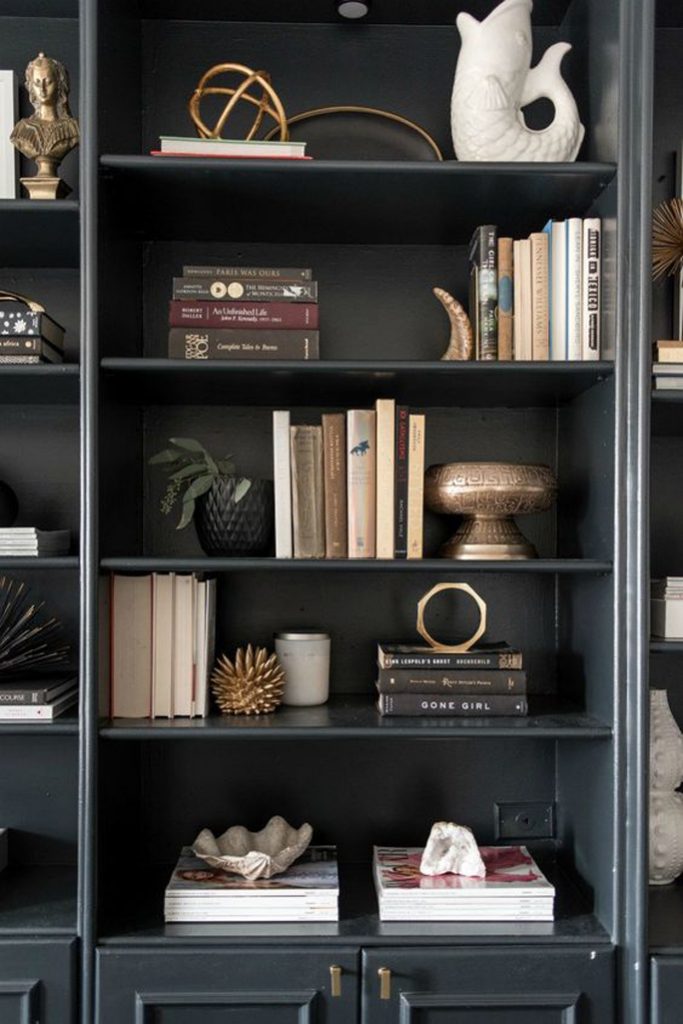 Create a collection. If you have items that you like to collect, think about how to transform that collection into something you can display. If you don't already have a collection of loved objects think about what this collection would be for you. You can center a room design around your travel souvenirs, old camera collection, figurines, unique plates, or familial objects. Adding to this collection over time can be a great way to keep your spaces new while maintaining a personal feel to your decor.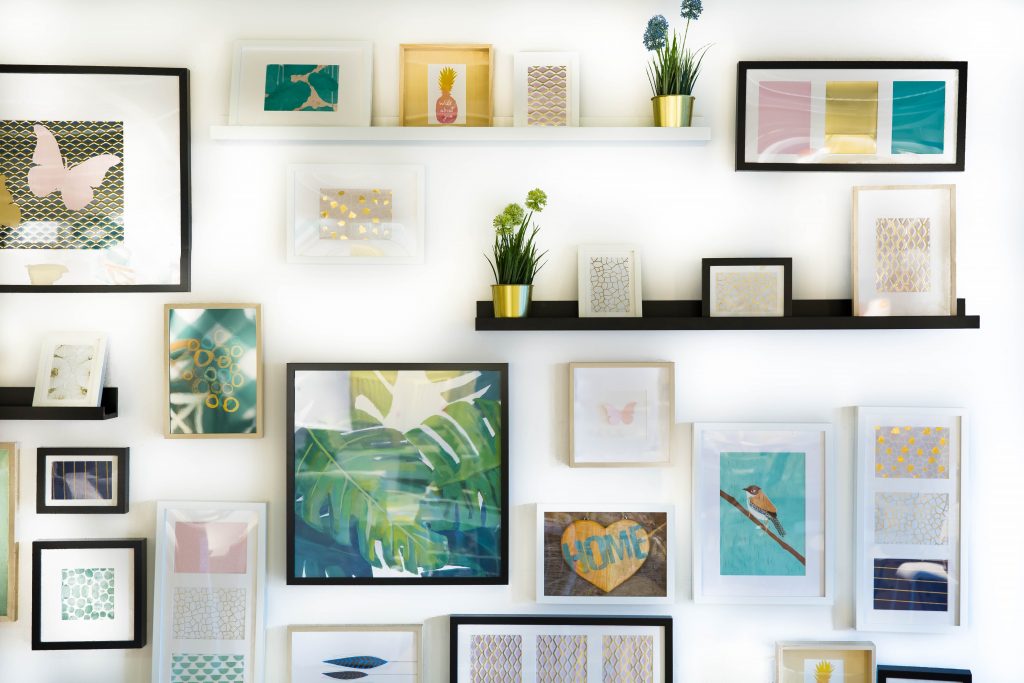 Choose a new palate. Shake up your sensibilities and think of a color that will compliment your room while making a statement. It's easy to fall into the white/beige standby to keep our rooms neutral, but sometimes a color that provides a contrast to your décor will make the room pop.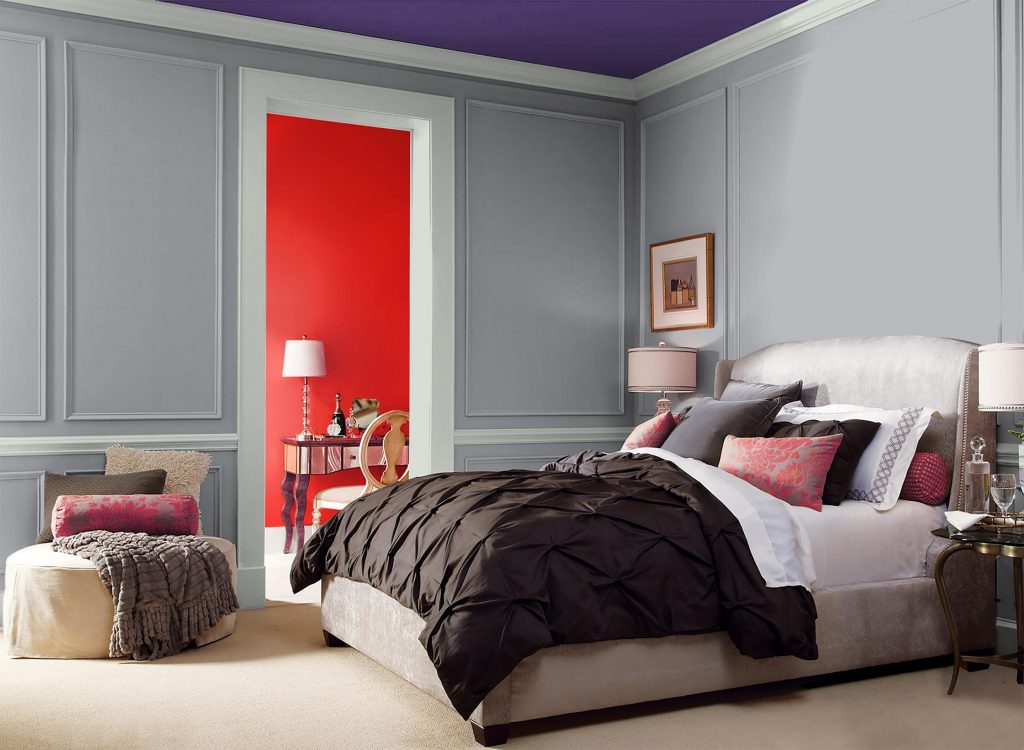 Rearrange. Moving furniture around is another easy way to reinvent your space. Try placing your sofa on an angle to open your entertaining room or move your lamps to improve lighting. You can also think about moving a piece of furniture into a room to give it new life, like using a unique dresser for a credenza or creating an outdoor dining room.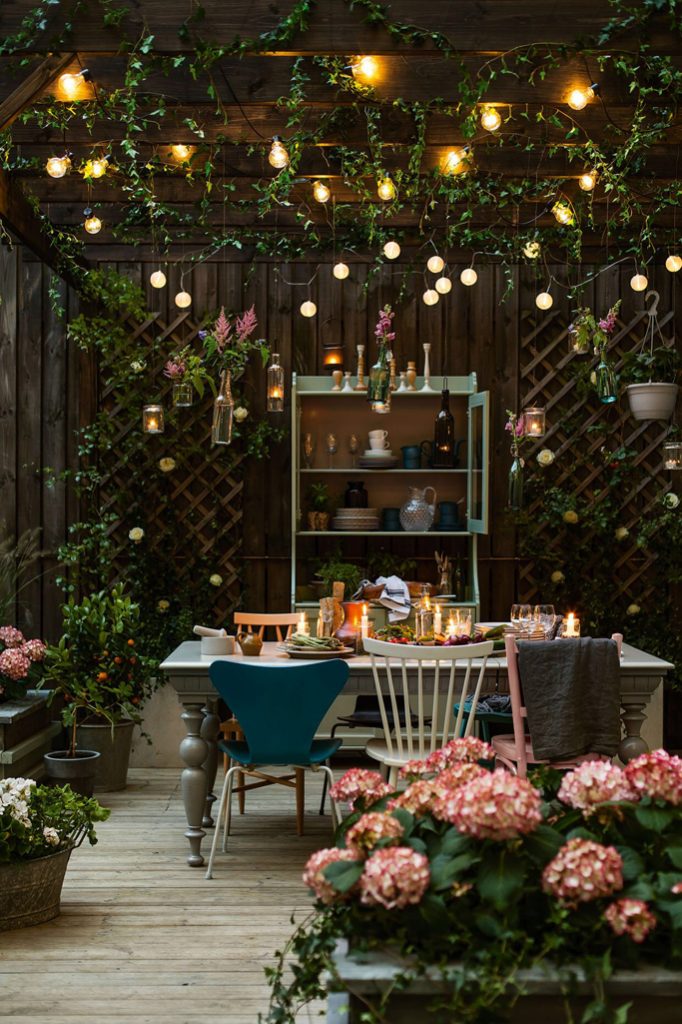 Find design motivation. Home design evolves over time and can be sustained by finding items that inspire you. Read magazines and books that inspire your interests in architecture, design, art, etc. Or find stores and flea markets that sell pieces that influence your aesthetic. Or search online at HOUZZ for design inspiration and while you are there, be sure to check out my HOUZZ profile, too!
Posted on August 17, 2018 at 11:22 pm
Carleen Gosney
|
Category:

Bainbridge Island Buzz, Bainbridge Island Real Estate, Uncategorized
|
Tagged

98110, Bainbridge Fine Properties, bainbridge island, Bainbridge Island Living, Bainbridge Island real estate, Bainbridge Island Real Estate News, Bainbridge Island Real Estate Sales, Bainbridge Island Real Estate Stats, Banbridge Island Real Estate, Carleen Gosney, Home Design, Interior Decorating, Windermere Bainbridge
Whether you have a library full of books or only hold onto a few favorites, a bookshelf is one of those furniture pieces most homes are guaranteed to have, and yet, few have them are properly "styled". We have some easy DIY tips that will transform your shelves, while still allowing your books to stay center stage.
Start with a blank canvas. Take everything off your shelves before you decide to start putting your books back on.
Mix it up. Don't have all of the books vertical or horizontal (but never stack anything on top of vertical stacks). Layer them on top of each other in different ways on all of the various shelves. Bigger books on bottom of stacks, smaller ones on top. Place your most attractive books at eye level.
Accessorize. Add items in between, in front, and on top of books. This can mean collectibles, candles, small plants, pictures, you name it. You can use a variety of shapes and sizes, but try to keep all non-book items to the same theme/color.
Leave Space. Adding just a little bit of space between items gives space for the eye to breathe and helps your book and collectibles to stand out.
Little details. Don't follow the same pattern on each shelf otherwise it could end up looking too stiff. Try to zig-zag your way down (or up).
Add color. If you're ready for a full-fledged redo, paint the back of the bookshelves to add dimension and character before styling. If you don't want to permanently color your bookcases, try fabric or wallpaper. For example, if you have glossy accessories, choose a metallic wallpaper to turn your bookshelf into a shimmering showpiece.
Have too many books or don't feel like accessorizing? No problem. Color code your books ROYGBIV style to make a bold and fun statement in your room.